Electric cars serve the world good by reducing local air pollution and greenhouse gas emissions. But these social benefits are currently not reflected in the price of the vehicles, which remain, at this stage of market development, somewhat more expensive than comparable internal combustion engine vehicles. But fueling with electricity offers some advantages not available in conventional internal combustion engine vehicles. Because electric motors react quickly, EVs are very responsive and have very good torque, they're often more digitally connected than conventional vehicles, with many charging stations providing the option to control charging from a smartphone app. 
Just like a smartphone, you can plug in your car when you get home and have it ready for you to use the next morning.  Since the electric grid is available almost anywhere there are a variety of options for charging: at home, at work or on the road. By charging often, you may never need to go to a gas station again! 
Last month Audi released its first all-electric vehicle the E-Tron due to be available late 2018, it's evidence that electric cars are becoming better and more popular as time goes on, with Bloomberg predicted that electric cars to outsell fossil-fuel powered vehicles within two decades. Similarly, the Guardian reported back in August 2018 that in Europe electric cars surpassed the 1 million mark as sales increased by more than 40 percent. 
With these type of figures, we've created a list of what we think is the top 10 electric cars. 
10. Smart EQ
We've had the pleasure of little Smart cars on our roads for 20 years now. It seems like a car that should always have been electric-powered. As it happens, electric Smarts are available now, in three flavours no less: four-door ForFour, ForTwo Coupe and ForTwo Cabriolet. With less than 100 miles range, they're not exactly long-distance hauliers, but they're certainly capable city cars. Pricey, though, with the ForTwo coupe kicking off the range from £20,920.
9. VW E-Golf
It might look like a Golf but, as with the e-Up, this is anything but a normal VW underneath. There's a 100kW (136hp) electric motor driving the front wheels, which makes the e-Golf capable of 0-62mph in mild-to-warm 9.6 seconds. The 214lb ft of torque also helps acceleration feel brisk, even if top speed is only 93mph. An a range of 144 miles is just about reasonable, but the price is steep. The e-Golf starts from £32,730.
8.BMW i3
If you want a motorsport-style carbon-fibre chassis, rear-wheel-drive and 19-inch alloy wheels, an electric car might not be your first choice. But those features are exactly what the BMW i3 offers, along with a range of 225 miles with the recently revised 42kWh battery pack. You'll also get 0-62mph in 7.3 seconds, funky 'suicide' rear doors and the benefit of a premium badge. Prices for the updated model haven't been confirmed yet, but the starting list price for the 33kwh car was £27,880.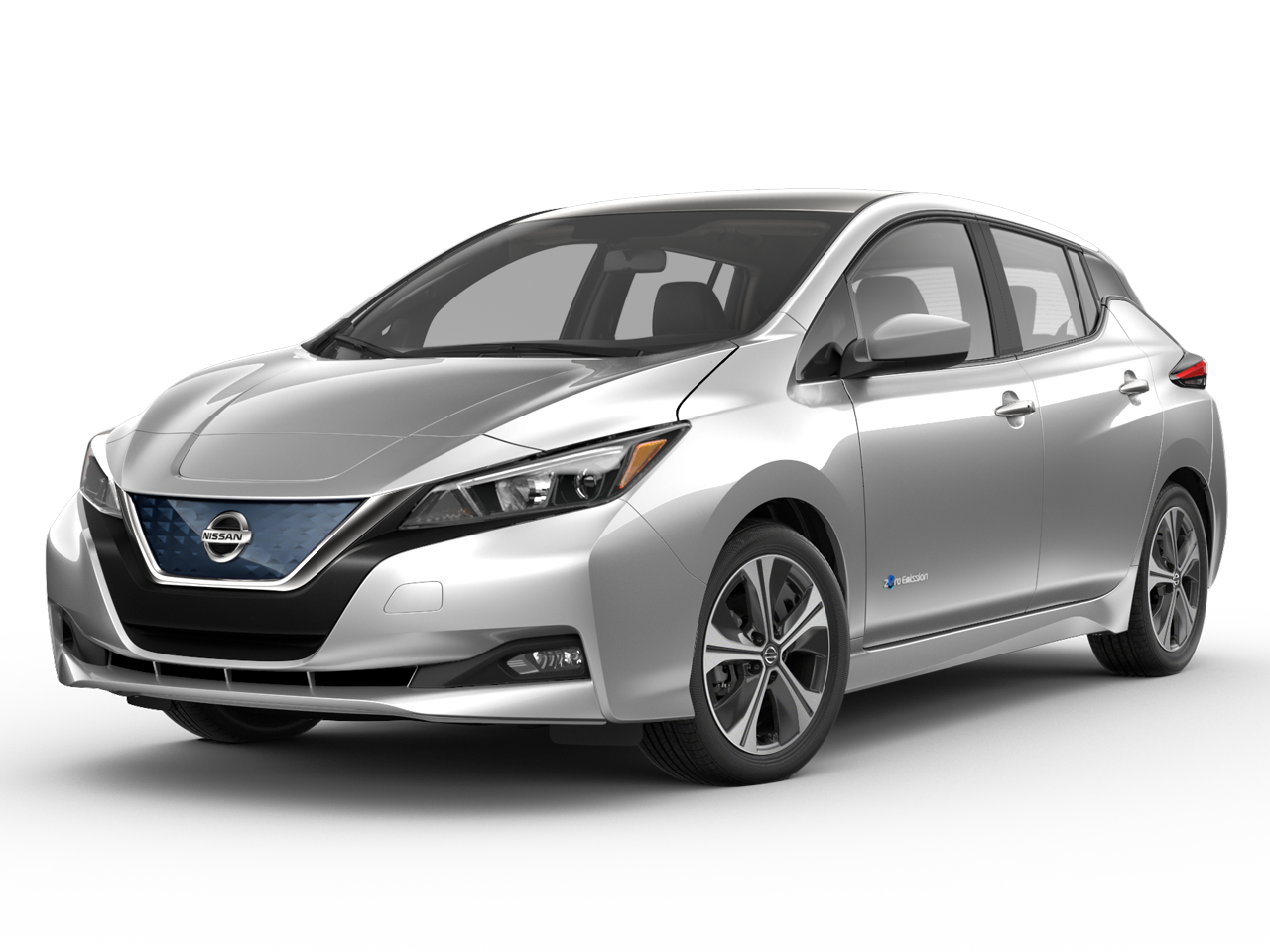 7. Nissan Leaf             
From £25,190, you now get 235 miles in the new 2018 Leaf with a full charge. The updated looks are less apologetic, the cabin is much more attractive and the real world range of 150 miles is workable. The second-generation Leaf is a major step on indeed. The e-Pedal makes driving easier than ever, too, with regenerative deceleration calibrated such that normal braking is just a matter of lifting off. What's more, a 60kWh version with even more range should be here soon.   
6. Mercedes-Benz EQC400
Beating the Audi E-tron to the punch was the EQC crossover SUV from Mercedes-Benz. Packing a comparatively small 80kWh battery, on balance, the EQC's 280-ish equivalent range is impressive. While not using all of its 400hp, you can expect around 250 miles of real-world driving. Price-wise it shouldn't be too far north of £60,000 when it arrives in 2019. Expect a veritable tidal wave of EQ-branded electric models from Mercedes going forward.
5. Audi E-tron       
The freshly-revealed Audi E-Tron is a relatively late entry to the electric vehicles market for a marque that's been so publicly curious about electric power over the last decade. Still, better late than never. The E-tron looks promising to say the least. An official range number hasn't actually been quoted, but based on Audi's 250-280-mile post-homologation estimates, that could reasonably see it past an NEDC-rated 300 miles. As well as that, you get up to 400hp and cameras instead of wing mirrors for your £71,000 or so. It marks the start of a 12-car Audi EV onslaught.
4. Jaguar I-Pace
The Jaguar I-Pace has the Germans licked for now. Not only has it got to market months earlier, but it also offers what seems to be a superior range. While Audi and Mercedes are talking about between 250 and 280 miles of homologated range, Jag was there months ago with 280+ real-world miles or 336 miles on the NEDC cycle. Couple that with 400hp and startling looks to make the relatively humdrum Germans fade into the background and you've got a leader in this fledgeling £60,000-£80,000 premium EV segment.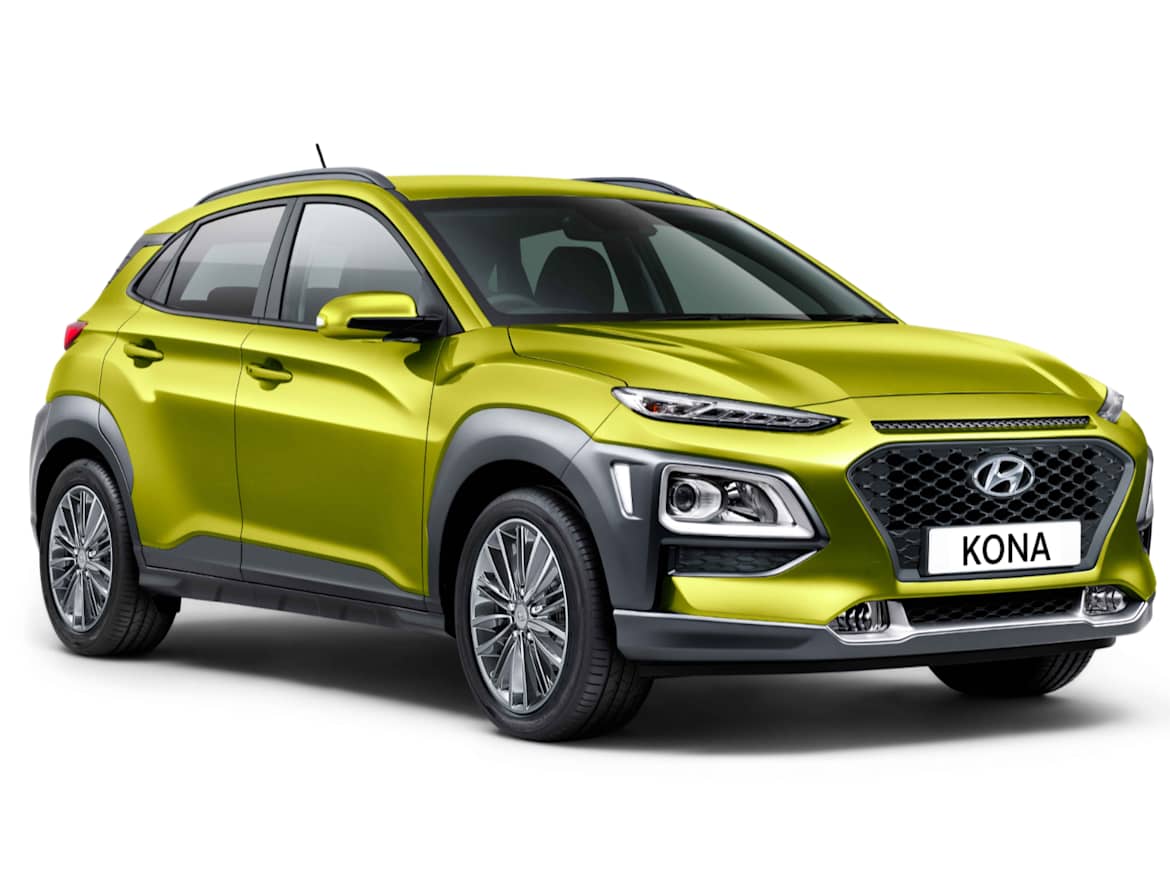 3. Hyundai Kona Electric            
Devoid of I-Pace levels of fanfare, Tesla levels of hype or E-tron levels of teasing, comes the humble circa-£30,000 Hyundai Kona Electric 64kWh. It's a silent revolution, obviously in terms of the powertrain but also in terms of fuss. It's delivering premium EV range for half the price. You aren't getting better range-per-pound anywhere else. There's also a 40kWh model that manages an NEDC-rated 214 miles for around £5,000 less.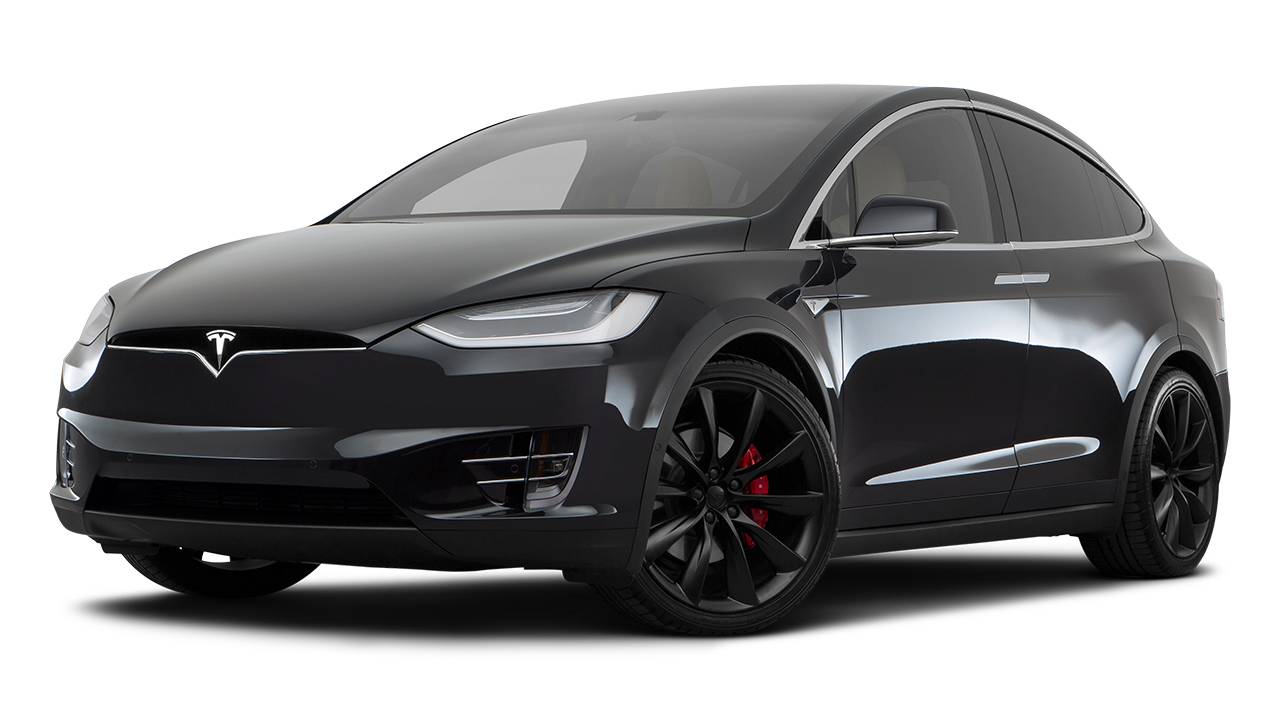 2. Tesla Model X P100D  
There are of course many variants in the Tesla range. The 90D Model X will get you 303 miles of NEDC driving. If you really need to make six passengers vomit profusely, but with the guilt-free feeling of using electric power, the Model X P100D is what you need. The 'P' stands for performance and means a 100kWh battery pack mated to uprated electric motors. The result is a range of 336 miles, but a 0-60mph time of 2.9 seconds is the bigger party-trick for this £129,200 SUV
1. Tesla Model S 100D Dual Motor AWD         
Forgo the need to get 'Ludicrous' with your Model S and you can save £41,900 – and gain an additional 12 miles in NEDC range. The long-distance EV still achieves supercar-rivalling performance and, at present, offers the furthest you can go in an EV on a single charge. As with all the cars featured here, remember the NEDC range is purely for comparison purposes. Real-world figures will vary due to weather, driving style, and traffic conditions.
Ref:
1.https://www.energy.gov/eere/electricvehicles/electric-vehicle-benefits
2. https://www.autoexpress.co.uk/best-cars/electric-cars/86169/best-electric-cars-on-sale