When it comes time to arrange your London wedding car hire, there are a few things to consider. In addition to finding a vehicle that you and your fiancé both like, it's also important to go with a company that is known for reliability and professionalism; the last thing you need on your big day is more stress!

We talked to our sales and support manager Adam to find out what tips he can give about booking the right transport option for your wedding.
Q: How many vehicles should I hire?

A: Tradition dictates that you should hire at least one car to carry the bride and the bride's father to the ceremony, though often couples will spring for group transport for their wedding party. I usually recommend an extra car or two, such as a Mercedes Vito or Range Rover Vogue, to cater for more senior attendees.

You'll also need a car to take the bride and groom from the ceremony to the reception (unless your reception takes place in the same venue). You'll also need to think about how to transport the bridal party, groomsmen, and parents to the reception.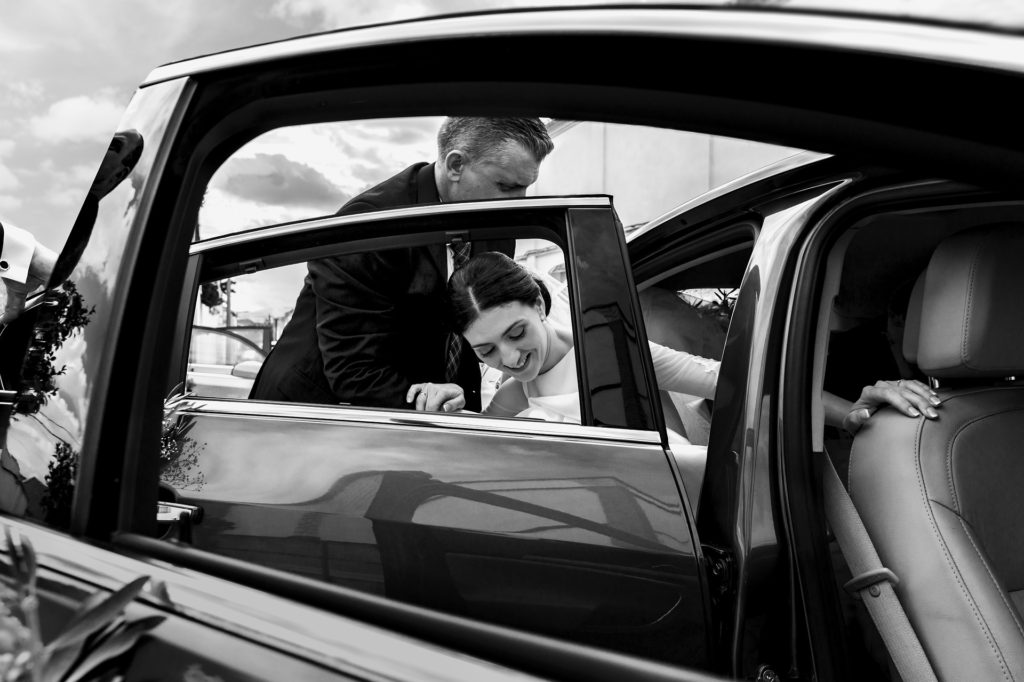 Q: How long do we need to book our car for?

A: The short answer? Slightly longer than necessary. Your wedding day is special, and the last thing you need is to rush about returning a car! Most hire companies will be able to work out the best option for your needs, so don't be afraid to ask their opinion!

Q: Should I opt for self-drive, or spring for chauffeur service?

A: This one is entirely down to you! Most couples prefer to spring for a chauffeur service, leaving them free to relax and enjoy some (rare) relaxation on the day. Some prefer to drive themselves (or have a family member drive, and spend the extra money on a vehicle upgrade.

We've recently had a groom book a Lamborghini Huracan Spyder for his wedding (after discussing it with his fiance, of course)!

Q: If our ceremony and reception are in the same venue, do I even need to hire a car?

A: There are absolutely options out there to suit even those weddings with no journeys between their ceremony and reception. Not only can it be nice for the couple to slip away for some time together after the ceremony, but the right car can also be the ideal background for some wedding photography!

Established prestige vehicles such as the Rolls-Royce Phantom are always popular for this, but ultimately it's down to what suits your wedding theme and budget.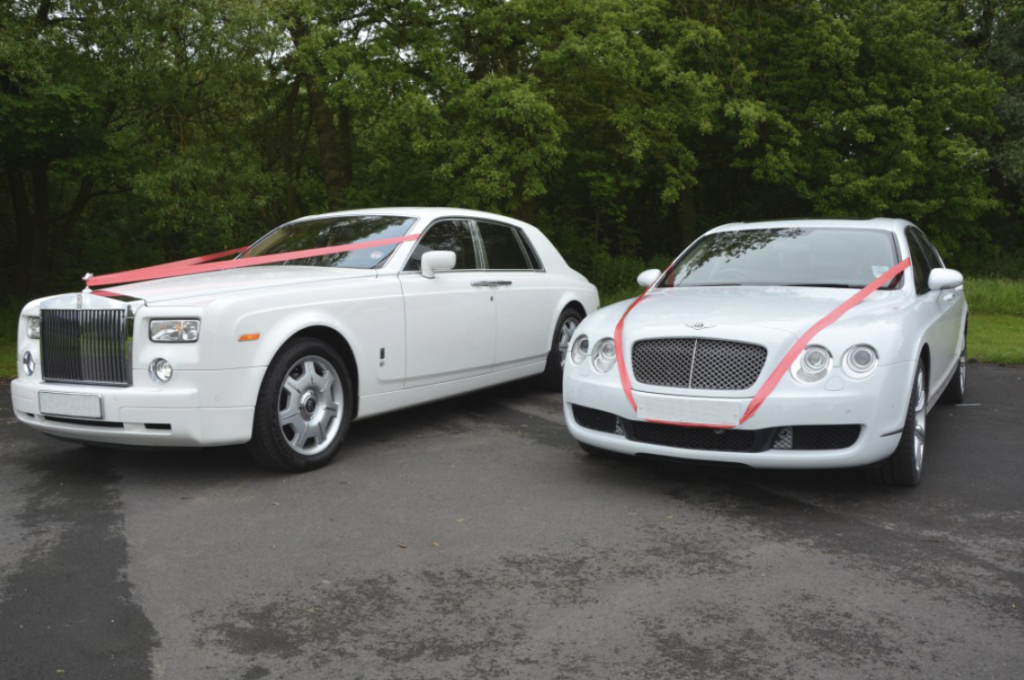 Q: How long should we allow for arriving at our wedding?

A: I'd always advise to play it safe. The few hours before everyone leaves for the wedding is always chaotic, so give yourself a buffer in case of last-minute hold ups. You may be surprised at how long it can take to get in and out of a car with a wedding dress on!

Q: When should we make our vehicle booking?

A: This one's easy- as soon as possible! The wedding season is an incredibly busy one for wedding car hirers, and for car hire companies in general. In cities like London, huge amounts of of cars for hire are booked out months in advance. At Season Cars we typically start the conversation with a no strings attached quote. I find that this gives people time to look at our fleet options, and really find a vehicle that fits your theme, budget, and expectations!

We also take partial payment to secure wedding vehicles; this lets you reserve your transport without putting down the full hire amount right away.

Now you know what things to consider, it's time to book your vehicle! You can check out our full fleet of luxury and prestige vehicles at www.seasoncars.com, or give us a call at +442079079150; we can't wait to talk to you

Season Car Hire offers a range of luxury, prestige, and exotic vehicles available for self-drive or chauffeur service. Based in the heart of Mayfair, our service area covers the entire Greater London Area. Get in touch today to find out how we can make your big day even better!