Volvo XC90 Hire
Looking for a stylish, comfortable, and powerful luxury SUV? Why not check out Volvo XC90 hire from Season Cars? The Volvo XC90 is a stylish, understated large SUV that's beautifully built, has space for seven and is packed with clever technology. It's good value for money compared with its key rivals and comes very well equipped. A fabulous all-rounder that's highly recommended.
Compare the most popular XC90 against similar models like the Audi Q7 and Range Rover Sport, and it looks like really good value. The XC90 is one of the safest cars you can buy. As well as all the crash protection you'd expect, it comes with a range of advanced safety features to help prevent you from having a collision in the first place.
As standard, you get an automatic braking system that can help to avoid – or mitigate – collisions with other vehicles, pedestrians, cyclists and large animals. There's also 'run-off-road technology that uses the car's steering and brakes to help prevent you veering off the road unintentionally, as well as front seats that are specially designed to reduce the vertical impact (and therefore spinal injuries) if your car leaves the road and lands heavily.
Few cars allow you to waft up to seven people around in as much comfort and style as the XC90.
Headroom and legroom – as you'd expect of a car this big and square-sided – is exceptional, especially in the front two rows of seats. Even the third-row seats offer good space for adult passengers, unlike some rivals. The seats in the middle row recline, fold and slide individually, while the rear pair can be easily folded away when not needed. In five-seat mode the boot is vast; even with the rear seats in place, there's more boot space than you get in some city cars.
The cabin is a wonderful combination of luxury and practicality and blessed with top-notch materials and smart design. It looks great and feels beautifully built, while the large centre touch-screen that controls most functions is generally user-friendly. The driving position is commanding, too, while all-around visibility is excellent.
Please note that this price includes 100 miles per day, with additional mileage available for purchase. You may also be interested in Land Rover Defender Hire, The Audi Q7 Hire or Volvo XC60 hire.
You might be also Interested in.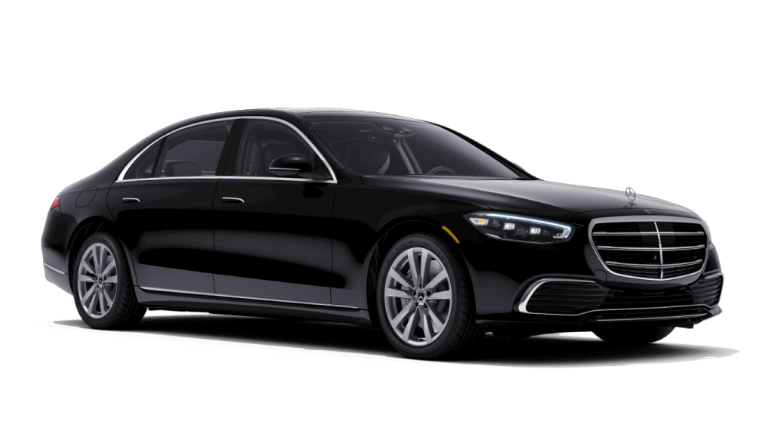 Mercedes S580 Hire
For a big saloon, the clean and sleek lines of the S580 LWB make it look quite subtle and discreet but make no mistake, this is a seriously powerful and impressive car. It has a 4.0-liter V8 engine which combines great performance with surprising fuel economy of up to 41mpg as well as a top speed of well over 150mph.
The long wheelbase of this four-door car means that interior space is generous and you'll also find yourself in the lap of luxury with heated leather seats that are superbly upholstered and supportive, ensuring the longest journeys pass by in real comfort.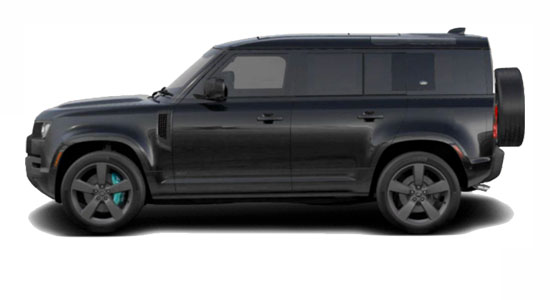 Land Rover Defender 5.0 Hire
Land Rover Defender 5.0 Hire Land Rover Defender 5.0 Hire is now available from Season Car Rental. The defender is a practical solution if you need a 4×4. The Defender 110 V8 is ideal for towing, long family holidays or for simply taking a short break.  It combines sleek design features such as alloy wheels […]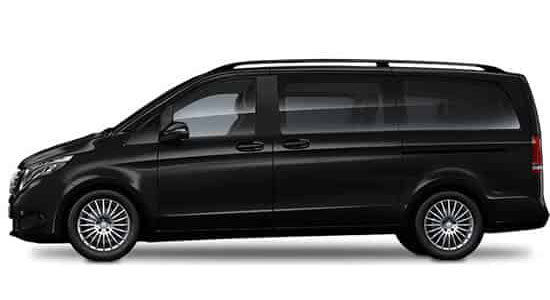 Mercedes EQV Hire
Once again, Mercedes-Benz has introduced a model that evolves the field of luxury cars with the V-Class. It offers the expected spaciousness of a minibus, yet Mercedes-Benz updates the category with unexpected modern twists. With high-end design and innovative technological features the V-Class makes for an ideal luxury car hire when looking for a whole new group travel experience. Mercedes V-Class Hire is available today with Season Car Rental.