Mercedes S Class Hire
When Season Car Rental added this car to the fleet, we added a lot of style and luxury. Mercedes is well known for producing prestige cars, and our Mercedes S Class hire will get you to your destination in an executive manner. We have the S- Class in stylish black, silver or grey.
You will love the power of this car, whether you're driving yourself or taking advantage of our chauffeur service. The 3-litre V6 engine combined with the seven-speed automatic gearbox makes driving or driven in an enjoyable, relaxing experience. The S-Class has the trademark sleek styling and elegant shape that you would expect from Mercedes.
Inside the cabin, the interior is everything you would expect and more. The five leather seats are supremely comfortable and, in fact, there is more luxury leather on the steering wheel, doors and fascia. Underneath the skin, there is a lot of technology. There are no lightbulbs in the car. The cabin has over 300 LEDs, including around the fascia. These glow in a choice of 6 colours, making driving the S-Class after dark even more of a magical experience. The seats are heated and so are the armrests. There are masses of space with more than a metre of rear legroom and lots of headroom. The luggage space is over 500 litres. Wi-Fi and bluetooth are standard and easy to use. A large-screen sat-nav system is programmed by voice.
The luxury and comfort of this car are hard to beat, it's even a contender against the Flying Spur, Rolls-Royce or the Bentley Mulsanne. The hire cost is tough to beat too, for a car of this quality. When you choose the Mercedes S-Class from Season Car Rental, you can feel confident that you are getting an excellent deal all around.
Please note that this price includes 100 miles per day. Additional miles can be purchased through our sales associates.
You might be also Interested in.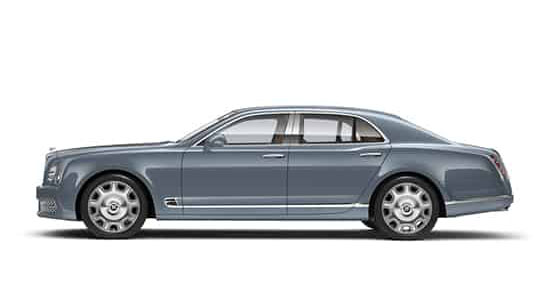 Bentley Mulsanne Hire
There's no mistaking the new look Mulsanne: this model is dramatically revised from the windscreen forward. Most striking feature is a wide, vertical vaned grille in stainless steel that recalls some of the great models from the marque's heritage. A powerful engine, luxurious interior styling and materials, and elegant design makes this classic vehicle a real head turner.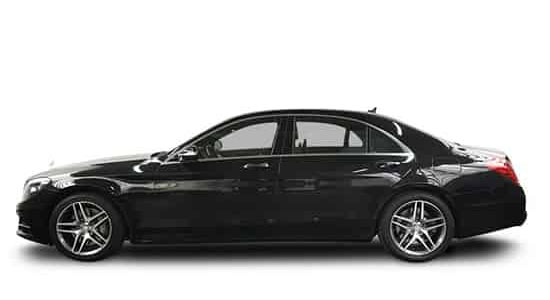 Mercedes S500 Hire
For a big saloon, the clean and sleek lines of the S500 LWB make it look quite subtle and discreet but make no mistake, this is a seriously powerful and impressive car. It has a 4.0-liter V8 engine which combines great performance with surprising fuel economy of up to 41mpg as well as a top speed of well over 150mph. The long wheelbase of this four-door car means that interior space is generous and you'll also find yourself in the lap of luxury with heated leather seats that are superbly upholstered and supportive, ensuring the longest journeys pass by in real comfort.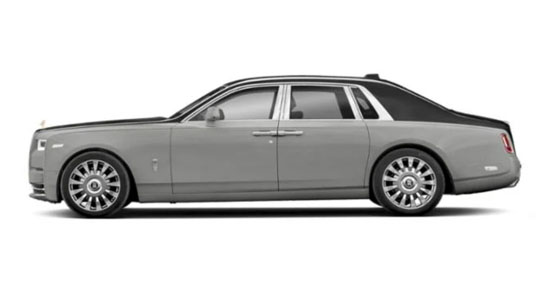 Rolls Royce Phantom Hire
The Rolls Royce Phantom 8 is the epitome of luxury. Opulent, refined, interiors transport passengers in blissful silence while the powerful twin-charged V12 engine spits out over 560 horsepower. The 8 is the first of the new generation of Rolls Royces, and has been completely redesigned and reengineered from the ground up. If you're looking for Rolls Royce Phantom hire in London, Season Cars has you covered.