Lamborghini Huracan Spyder Hire
Lamborghini Huracan Spyder Hire
Selecting the Lamborghini Huracan Spyder hire car from Season Car Rental Super Car fleet is a very wise move. If you like the speed and luxury of Lamborghini combined with a sun-loving convertible, then here's the car for you. The Huracan Spyder is the replacement for the long-standing Gallardo LP 560. A modern shape coupled with a more elegant and cultured design combine to make the Huracan Spyder the car to be seen in.
Peak power of 603bhp blasted out from the 5.2 litre V10 engine gets you to 62 mph in just 3.4 seconds. The four-wheel- drive system keeps you glued firmly to the road and the car is a breeze to drive. The Huracan Spyder is agile and also very responsive. With a top speed of 201 mph, a good braking system is essential and the carbon-ceramic brakes give you just that.
Inside the cabin, the luxurious quilted leather bucket seats invite you to make yourself comfortable. The aviation style controls together with the switch start button reminiscent of a missile launcher are pure Lamborghini.
Wherever you're going, drive in style and turn everyone's heads your way with our Lamborghini Huracan Spyder hire car from Season Car Rental. If the Lamborghini is not the super car you are looking for why not try our Ferrari 488 Hire
This vehicle is part of our Luxury Car Rental London fleet. Please note daily permitted mileage is 100 miles a day, additional miles can be purchased.
WHAT IS NEEDED TO RENT A LAMBORGHINI HURACAN SPYDER?
Drivers aged 30 plus are permitted to hire the car
Drivers must have 5 years driving experience
A security deposit of £7000 is required via debit or credit card
Drivers must have the following documents:
Driver Licence – International Licences accepted
Passport
Proof of Residential address x 2
Valid credit card
You might be also Interested in.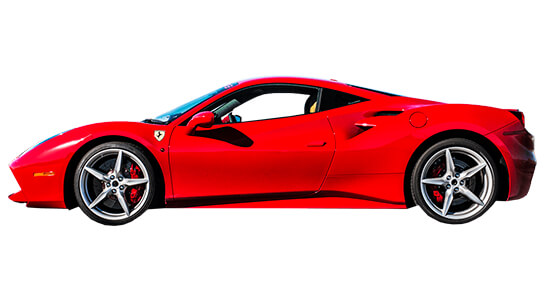 Ferrari 488 Hire
40 years on from the unveiling of its first ever mid-rear engine V8 model, Ferrari opens a new chapter in its 8-cylinder history. The Ferrari 488 hire car gives a track-style performance, enjoyable to the full even by non-professional drivers in everyday use. It's response times, nimbleness and on-the-limit driving guarantee a unique sense of exhilaration and unparalleled driving pleasure. A Ferrari will always be the ultimate head-turner, so get your Ferrari 488 hire car from Season Car Hire and enjoy turning those heads wherever you go.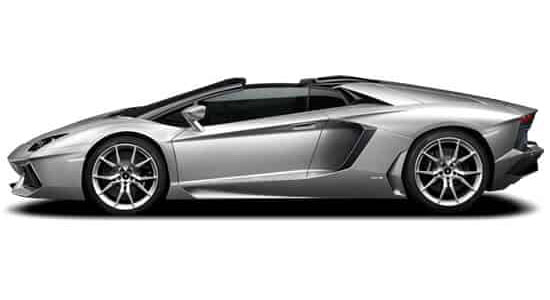 Lamborghini Aventador Roadster Hire
Season Car Hire is proud to offer Lamborghini Aventador Roadster hire as part of our Super Car fleet. The Roadster is a convertible high-performance car which is considered to be one of the most distinguished sports cars available. Inside the trademark scissor doors, solar heated, body-hugging bucket seats give you the maximum comfort. Our yellow-bodied Roadster has a black interior with signature orange stitching. The load space is surprisingly roomy, although if you want to go topless in the sun, the roof panels will take up about 90 percent of this space. You can't possibly go unnoticed in this car, and the paparazzi will think you're a celebrity. If that's appealing, you can't do better than a Lamborghini Aventador Roadster hire car from Season Car Hire.