Porsche Taycan Hire
No vehicle can catch the heart of the car lover quite as much as a Porsche. The Porsche Taycan Hire from Season Car Rental Super Car fleet is sure to make a good day, a special day.
Being Porsche's first complete electric car, the Taycan benefits from years of research and development and includes all the traditional comforts you would expect from a Porsche.
Discover the all-new electric vehicle from Porsche, available to hire exclusively at Season Car Rental. London's number one luxury car hire provider.
If you're looking for sporty, the Porsche Taycan 4S is the perfect choice for you. Offering maximum driving pleasure with a sleek interior and four-point LED headlights, you'll have everything you need at the touch of a button.
Swap to electric without the compromise and hire a Porche Taycan today!
This vehicle is part of our luxury car rental London fleet. Please note that the daily mileage permitted is 100 miles a day, with additional miles available for purchase.
Looking for something else? You may be also interested in Lamborghini Huracan Spyder hire.
The Porsche Taycan is as stunning as any other luxury sports car made by Porsche, embracing its German heritage with exaggerated curves whilst maintaining it's traditional Porsche body shape. However, this one is a little different and very exciting. The Taycan is officially Porsche's first all-electric car, released in 2021 following years of design work.
The eco-friendly sports car is available for self-drive and wedding car hire, the perfect choice for high profile events or personal enjoyment.
If you're questioning whether to buy the Porsche Taycan contact us today at info@seasoncars.com.
Requirements:
Drivers aged 28 plus are permitted to hire the car
Drivers must have 5 years of driving experience
A security deposit of £5000 is required via debit or credit card
Drivers must have the following documents:
Driver Licence – International licences accepted
Passport
Proof of residential address
A valid credit or debit card
You might be also Interested in.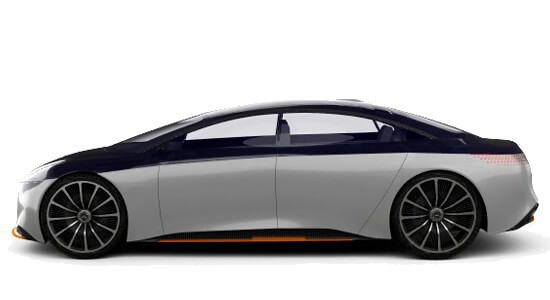 Mercedes EQS Hire
Luxury is at the forefront of what the EQS is about, and, even before you get inside it, it stands by like a waiting butler. As an option, for example, its doors can open for you before you reach the car, before closing automatically behind you. While large infotainment touchscreens and digital displays that replace traditional dials are now becoming commonplace on executive and luxury models, the EQS goes one step further by having three screens spread across its dashboard, one of which is an entirely separate 12.3in touchscreen available for the front passenger to use. Combine that, the massive 17.7in central touchscreen and the 12.3in digital instrument display and there's more than 55in of screen space available across the EQS – more than even the 
latest S-Class
 can boast, and larger than the televisions in most living rooms.