Mercedes EQS Hire
The all-new Mercedes EQS hire has been ordered for December delivery. Imagine an all-new luxury car that is an electric version of the latest S-Class, and at best could be described as an alternative to cars such as the Tesla Model S, the Porsche Taycan and the Audi e-tron GT.
The Mercedes EQS looks totally different from any other saloon car on sale currently. Rather than a long flat bonnet and a rounded roofline like the traditional S-Class, the whole car looks like one great big curve – especially from the side.
At the front, the EQS doesn't have a huge chrome grille like most Mercedes saloons. Instead, it gets a blanked-off trim piece like the EQC and EQA electric cars. The full-width daytime running light looks just like the one on those cars, too, and the intakes in the front bumper are pretty similar to the ones on an S-Class. Making this one of the best looking fronts available now.
The new Mercedes EQS has one of the most futuristic interiors of any new cars – especially with that full infotainment screen which runs from driver to passenger side.
There's a load of different material options too, including some backlit glossy plastic to unvarnished wood. There are also 2 different steering wheel designs.
This sounds like something Darth Vader uses to watch the footy, but it's actually a huge piece of glass with 3 built-in screens – the driver gets a 12-inch screen to themselves, there's a huge 18-inch touchscreen in the middle, and the front-seat passenger also gets a 12-inch display.
The system has the latest version of Mercedes' infotainment system, so it comes with all the usual smartphone mirroring and satellite navigation features and it has an upgraded 'Hey Mercedes' feature that can understand 27 languages even remember your voice patterns.
Another cool feature is the new face-recognition system that tells who's driving and load their personal settings automatically. It can also detect if you're trying to look at the passenger's display, and automatically dim it to make it less distracting. Speaking of passenger's displays, we will get the EQS with a pair of 12-inch screens in the back, just like in the S-Class. So no one has to feel left out…
Please note that this price includes 100 miles per day, with additional miles available for purchase.  You may also be interested in Mercedes S350 Hire, or Bentley Mulsanne Hire.
If you are interested in the Mercedes EQS hire, why not take advantage of our 10% offer when you book in advance.
You might be also Interested in.
Mercedes S Class Hire
If you are looking for luxury car hire to impress business clients or a loved one, look no further than the Mercedes-Benz S-Class. Introduced by Mercedes-Benz back in 1954, the S-Class has remained their flagship model. The name S-Class comes from the German abbreviation of "Sonderklasse", which literally translates to "special class". We are pleased to offer Mercedes-Benz S350 hire as part of our luxury car hire fleet.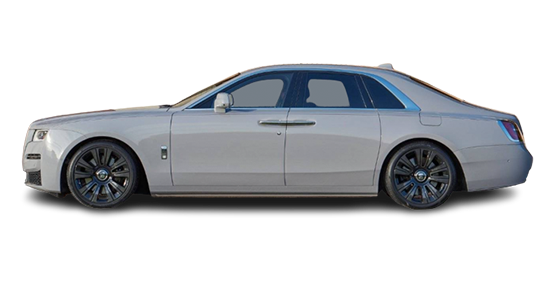 Rolls Royce Ghost Hire
The Rolls-Royce Ghost is one of the most luxurious cars on the market today. Named after the famous 'Silver Ghost' produced by Rolls-Royce in 1906, the Ghost is an excellent mid-weight offering from the manufacturer. Driving the Ghost yourself, is to fall in love with the power from the enormous twin turbo, direct injection V12 engine. Power and comfort, hand in hand. Season Cars is pleased to offer Rolls Royce Ghost hire in London as part of our luxury car hire fleet.