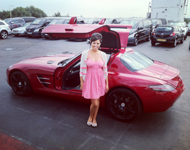 Are you trying to rent a luxury car in the UK?
Tired of searching through numerous search engines trying to find the right company?
Look no further, Season Car Hire have been market leaders in the industry for the last seven years.
Established in 2006, Season Car Hire has developed a reputation in providing the finest cars at competitive rates with exceptional customer service.
Based around this ethos, Season Car Hire have developed a reputation in providing vehicles for all sorts of occasions. Our wide range of clientele often hire cars for weddings, special events, fund raisers and business travel.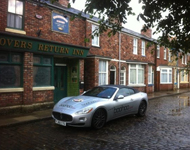 Most importantly we are proud to say, Season Car Hire own all of its vehicles, so there are no worries of being let down by a third party at the last minute.
Did you know, booking is extremely easy, you can book online with just a few simple steps. First step is easy, simply choose your start date and time, and the most convenient location for pick up. Now choose your return date and time and the most convenient return location. Click get a quote. This will now take you to step two. On step two you will able to see all the cars available and be able to choose your extras including mileage, European insurance, child seats, and excess waiver. Important note to remember unlike other companies we show you images the actual car you will hire. Once you have selected the appropriate car click book now, and this will take you to the final booking step where you need to enter your information and credit card details.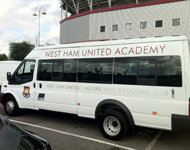 Some of our valued customers in the past have included West Ham United Football Club, celebrities from The Only Way is Essex and Jet Set Sports. Season Car Hire are pleased to also be the only luxury car hire provider who have advertised on television on channels such as Dave, Sky News, Zee Tv, Discovery Turbo, Discovery Channel and many other TV channels. Our recent campaigns will include a number of radio broadcast and since the arrival of the Lamborghini Aventador we have had press releases in several high profile magazines such as Canary Wharf Magazine and are proud to be one of the main sponsors of The Super Car Kids E-Magazine.
Requirements for vehicles
1. Full Driving Licence (International Driving Licence are acceptable)
2. Passport
3. Credit or Debit Card for deposit (no deposit, no car)
4. One proof of address
5. Only drivers aged between 25 and 70 years of age
6. To have a minimum of three years driving experience
Car Hire News
Unfortunately on Saturday 18th of May our Mclaren MP4 12C in Volcanic Red was involved in a fire. The incident occurred in N17, Marigold Rd. The driver, who was driving the vehicle, was driving along the road and the rear … Continue reading
Summer is nearly upon us, not judging the weather here. During this period we get geared up to provide a vast increase in luxury car rental bookings. So we did a quick analysis of our data and found the following as … Continue reading
Copyright (c) 2006 to 2013 Season Cars Ltd, All rights reserved.